Planning/Engineering
services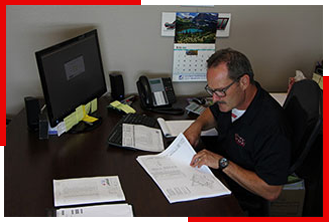 Our Estimating Department can provide accurate, competitive quotations within 1 to 3 days after receiving your request. Estimating & Scheduling allows us to do "what if" analysis, changing priority assignments and loading schedules. Scheduling can be backward or forward. Jobs may be scheduled individually or collectively – all handled in real-time. Estimates show multiple quantity delivery times based on current work center loads.
Our Visual Jobshop Premier software can provide us with real-time loading and status on all jobs currently running and detailed history on all old jobs and estimates. All raw materials, purchased components and outside processes are directly linked to the job, and scheduled to be purchased and received in on a "Just In Time" basis.
Visual Jobshop's Bar Code Data Collection uses shop floor bar code data collection terminals to record events as they occur. Shop floor personnel communicate with the system in a two-way, error checking dialog, which provides us job start and finish times, piece and scrap counts, and non-production factors such as down-time for machine maintenance -the information needed to keep current on shop floor status.
Using Visual Jobshop Premier software allows us up-to-the-second visibility of machines, employees and jobs. We can respond to customer job status inquiries NOW – where it is, and when it will be finished. As conditions change, the system is updated immediately, as it happens.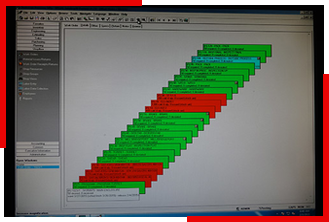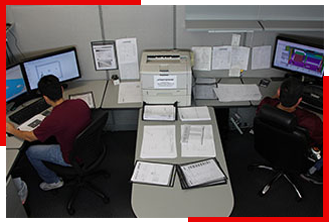 APMI's Engineering Department can work from customer's drawings or create drawings from ideas and samples. By having our Engineering Department get involved on the front end of our customer's projects, we can provide valuable input on design and cost effectiveness. SolidWorks solid modeling software is used for drawing and design and MetaCAM CAD/CAM software is used to nest parts and process the code needed to run our CNC machines.